BENNIGAN'S - LEGENDARY IRISH HOSPITALITY WITH A MEMORABLE DINING EXPERIENCE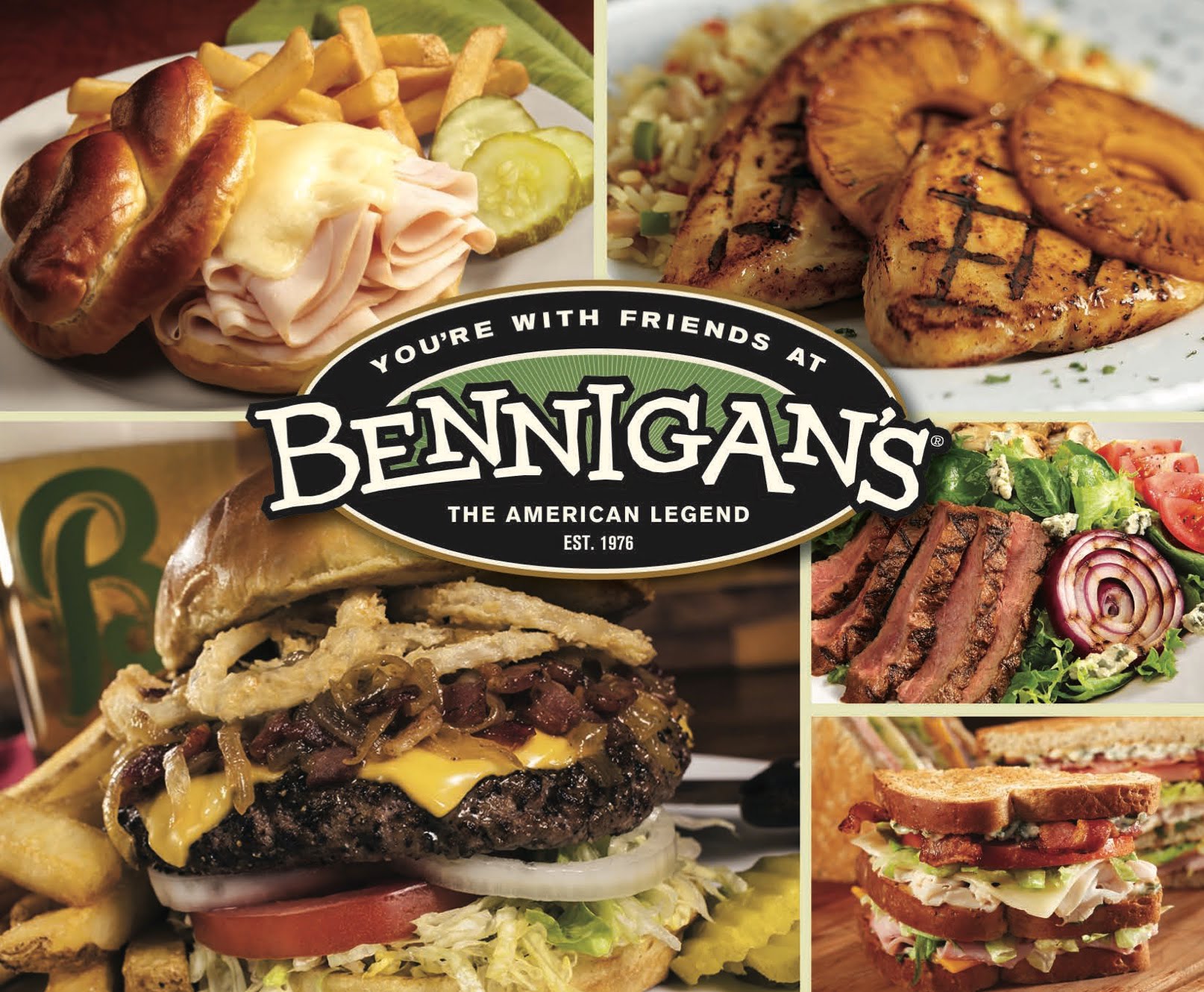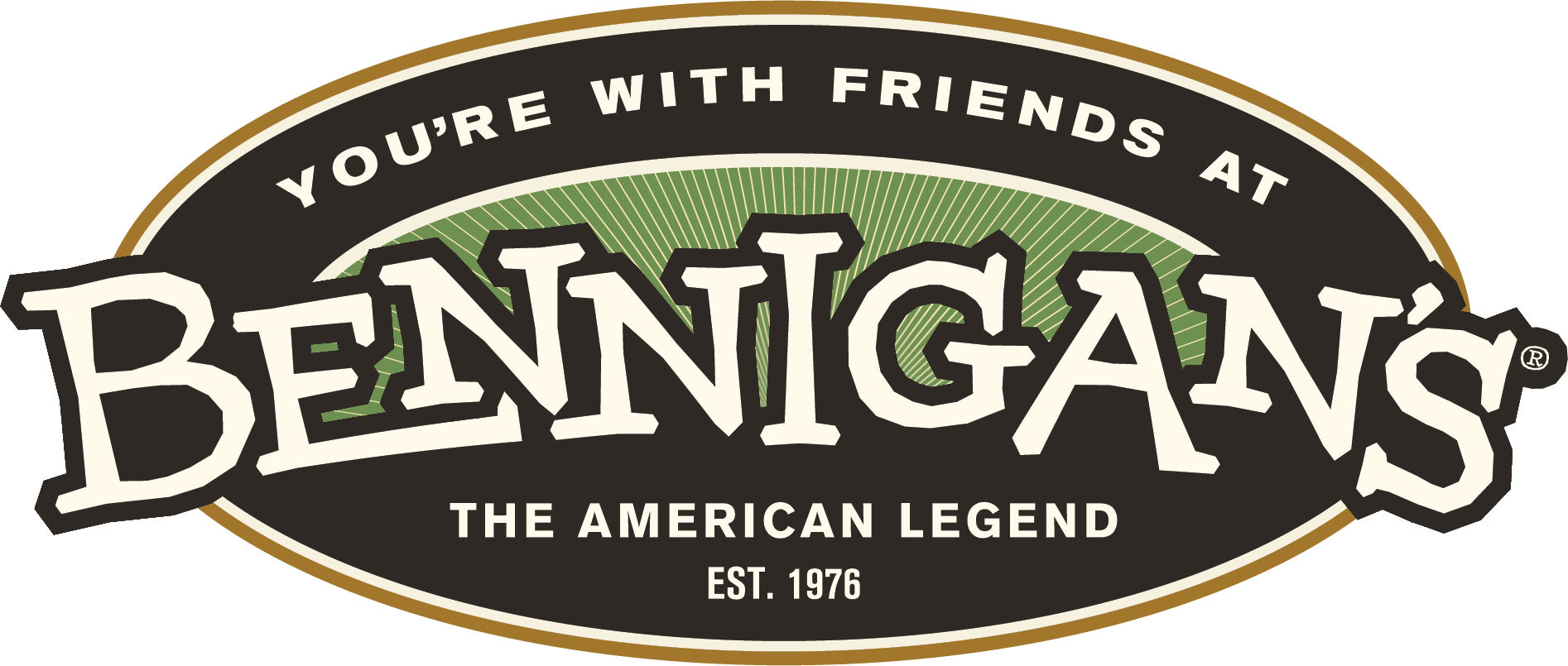 American iconic brand with strong heritage and contemporary flavours, design and technology.
Signature and trademarked chef-driven menu items appealing to all generations

 

Continuous menu innovation

 

Proven franchise model with compelling unit economics

 

Committed private ownership

 

Extensive franchise support: marketing programs, operations, staff training, supply chain and logistics
Different store formats available: Casual Dine-In, Benningan's On The Fly (BOTF), Virtual Kitchens and BOTF licensing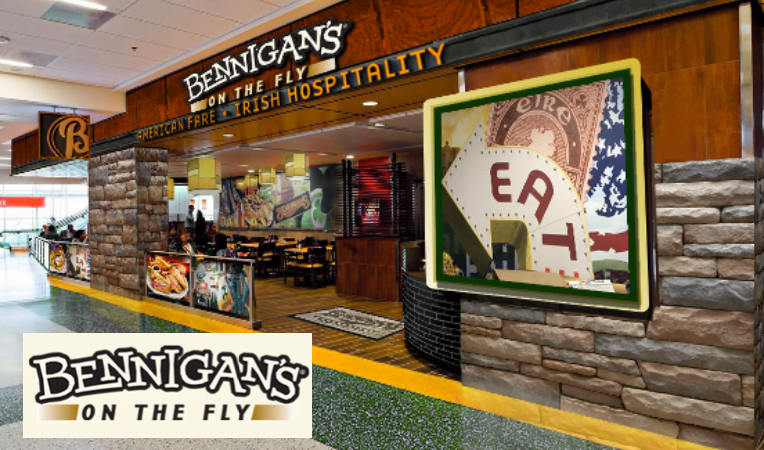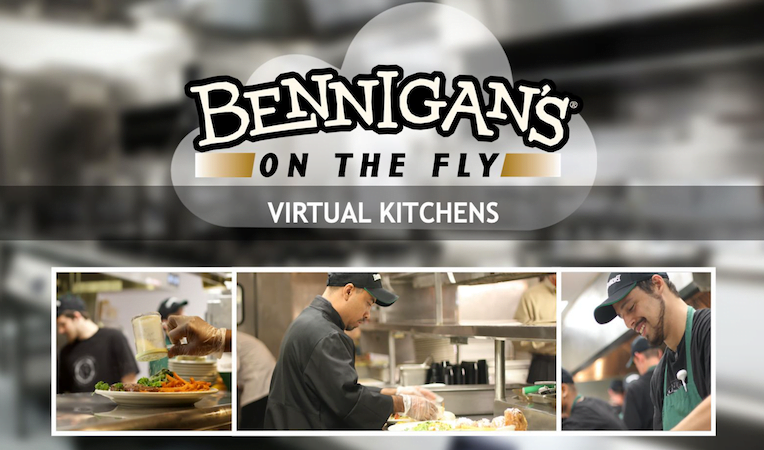 Bennigan's was established in Atlanta, Georgia (USA) in 1976 by Norman Brinker. Over forty years later, Bennigan's is still the iconic brand committed to provide a welcoming, friendly and festive spirit of Irish hospitality. Bennigan's redefines casual dining with chef-driven food, innovative drinks and memorable dining experiences. The menu offers signature and trademarked items such as The World-Famous Monte Cristo, the Big Irish, the GUINNESS® Glazed Bacon Burger, Oh, Baby™ Back Ribs, the Death by Chocolate™ and the Long Ireland Iced Tea. 
The owner and CEO Paul Mangiamele, together with his wife Gwen, personally and fully commit to the success of the brands focusing on driving the guest value proposition while offering franchisees flexibility.
The group also launched Bennigan's On The Fly, an innovative fast casual or full service format specifically tailored for non-traditional venues such as airports, food courts and universities, which features a flexible menu of signature dishes. Other innovations include catering  services, take-out, online ordering and late-night dining, in response to the changing times.
The strong global demand for Bennigan's is fueling aggressive growth worldwide. Currently, Bennigan's has more than 100 locations open, under contract and in development. The iconic menu, extensive beverage program and Legendary service are all part of a strategy designed to deliver maximum value to guests, teams and franchisees.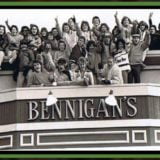 1976
Bennigan's is established in Atlanta,  Georgia (US)  by Norman Brinker  
2008
After years of growth, the brand drifts apart from the owner's original vision and closes its 150 stores as part of chapter 7 proceeding.
The business is acquired by Atalaya.
2011
Paul Mangiamele is appointed CEO to lead Bennigan's turnaround.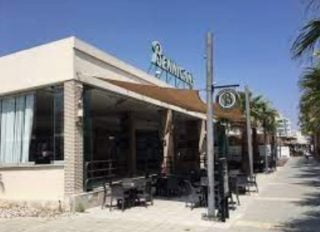 2013
Under the new management of Paul Mangiamele, the brand experiences exponential growth with a fourth opening in Larnaca (Cyprus) and other international units already planned in Central and South America. 

2014
Benningan's On the Fly is launched.
2015
Legendary Restaurant Brands, owned by Paul Mangiamele and his wife Gwen, acquire 100% of the business.
2015
Legendary Restaurant Brands sign an exclusive Master Development Agreement with the franchisee from El Salvador.
The agreement will bring 20 new restaurants to several new markets throughout the Americas such as Belize, Costa Rica, Guatemala, Honduras, Nicaragua and Chile.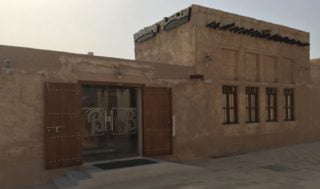 2017
The brand expands in the Middle East by opening its second location in Doha, Qatar.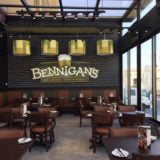 2018
A new branch of Bennigan's open in Amwaj, Baharain.
2021
With 25 restaurants operating world-wide, Bennigan's continues to grow both domestically and internationally
No result
We did not find any article that matches this search. Try using other search criteria:
STORE FORMATS
New Prototype for casual dine-in:
A new prototype introduced by Legendary Restaurant Brands generating high revenues with 40% less space (5200 square feet)
Contemporary flavours, designs and technology blended with nostalgic touches
New design focusing on the food and bar experience
 
Food Court/Non-traditional Venues:
Bennigan's On The Fly – tailored for real estate/space constraints or fast-casual venues
Virtual Kitchens/BOTF Licensing:
Use existing kitchens or rent commercial cooking spaces for delivery 
Lower investment and overhead costs
Menu flexibility
Possibility of adding Bennigan's signature items to existing menu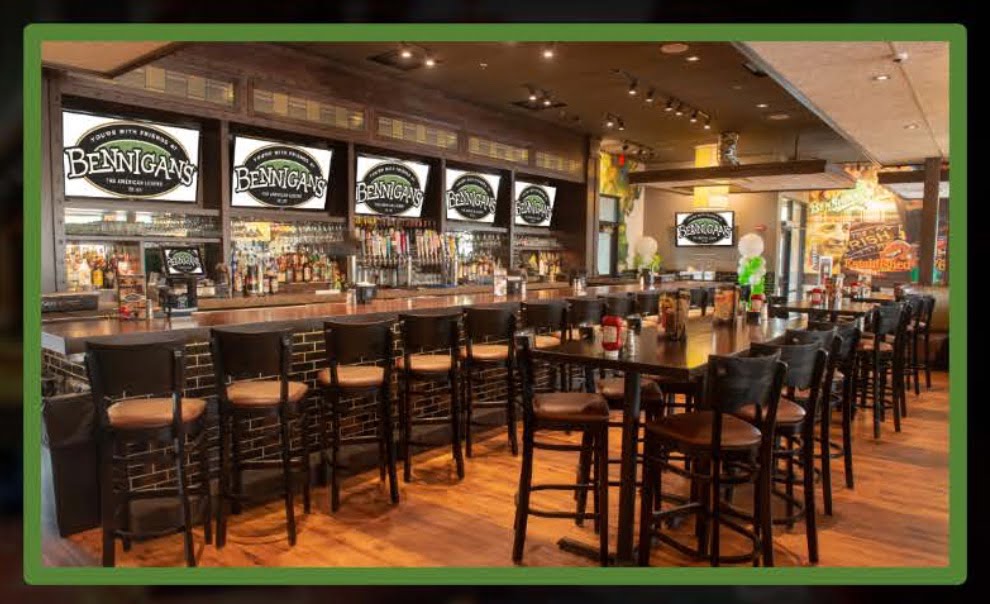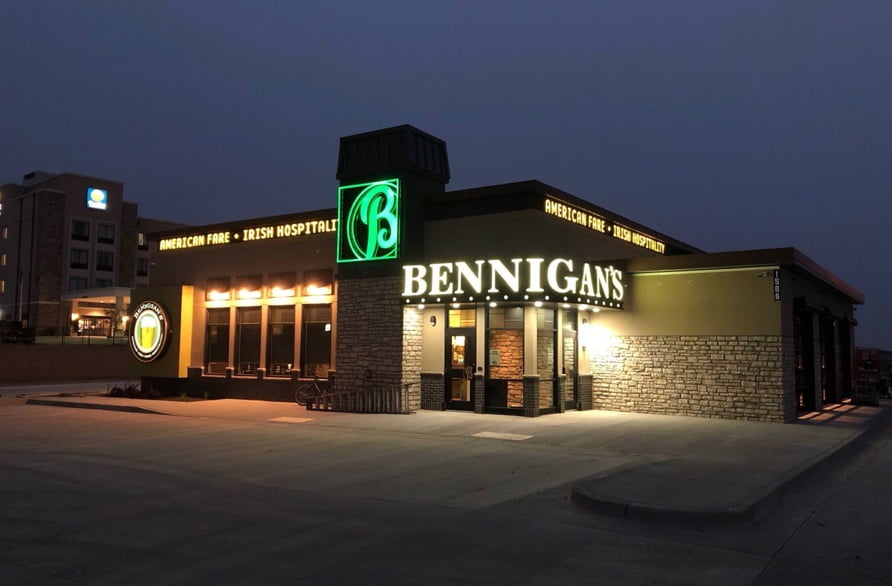 Bennigan's in Mandan, ND (US)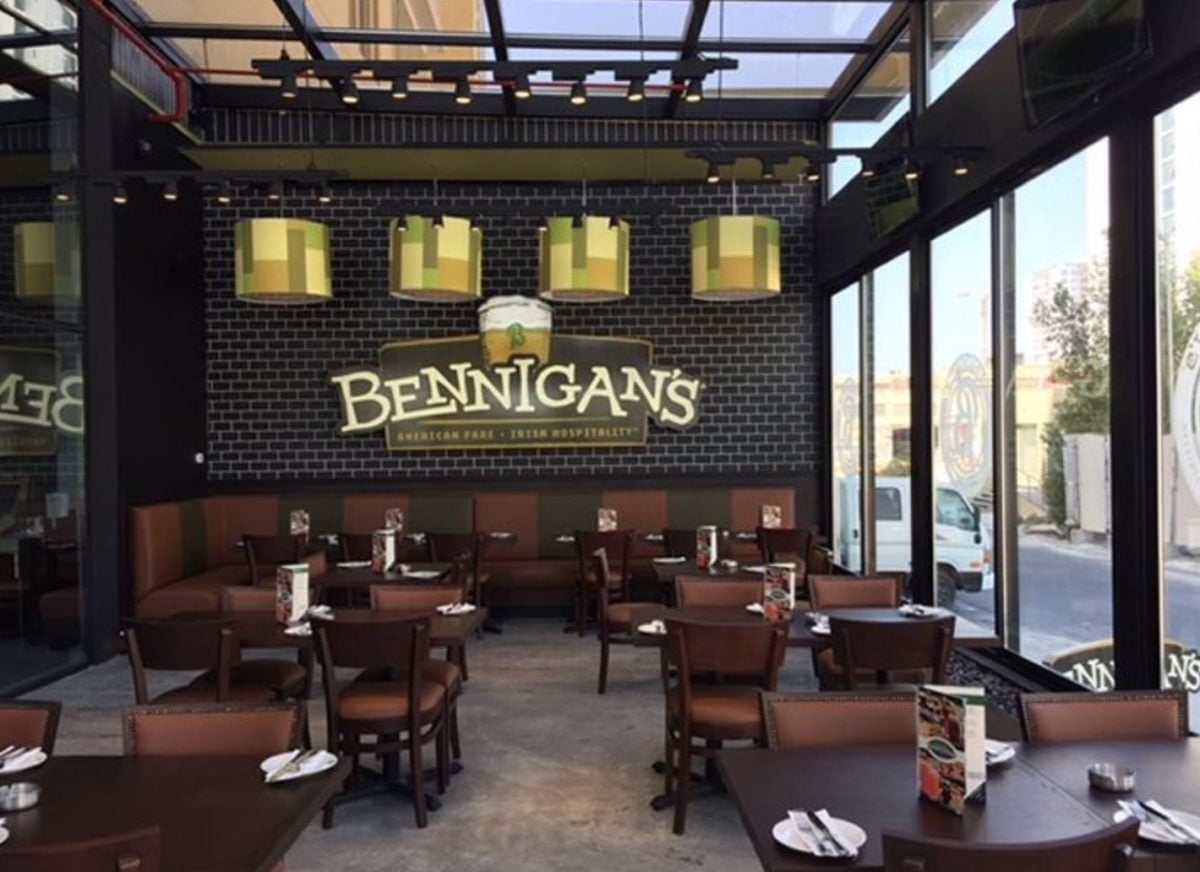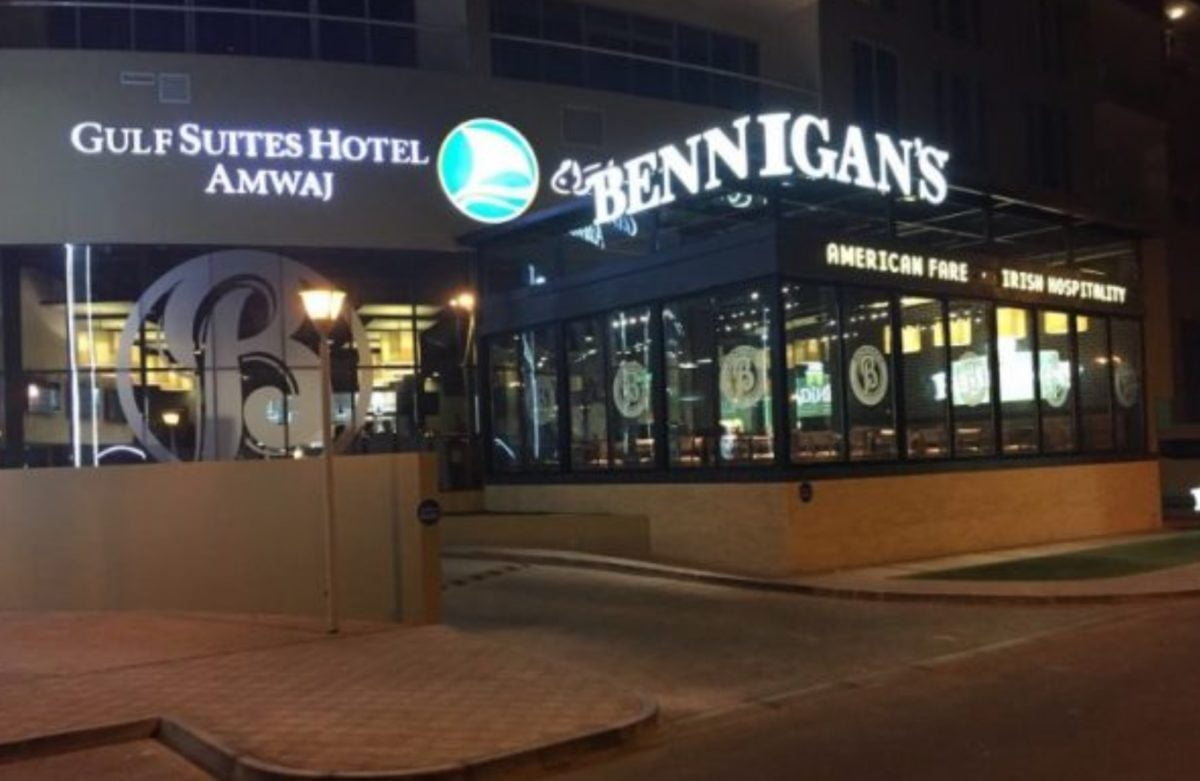 Bennigan's On The Fly (BOTF) & Virtual Kitchens/BOTF Licensing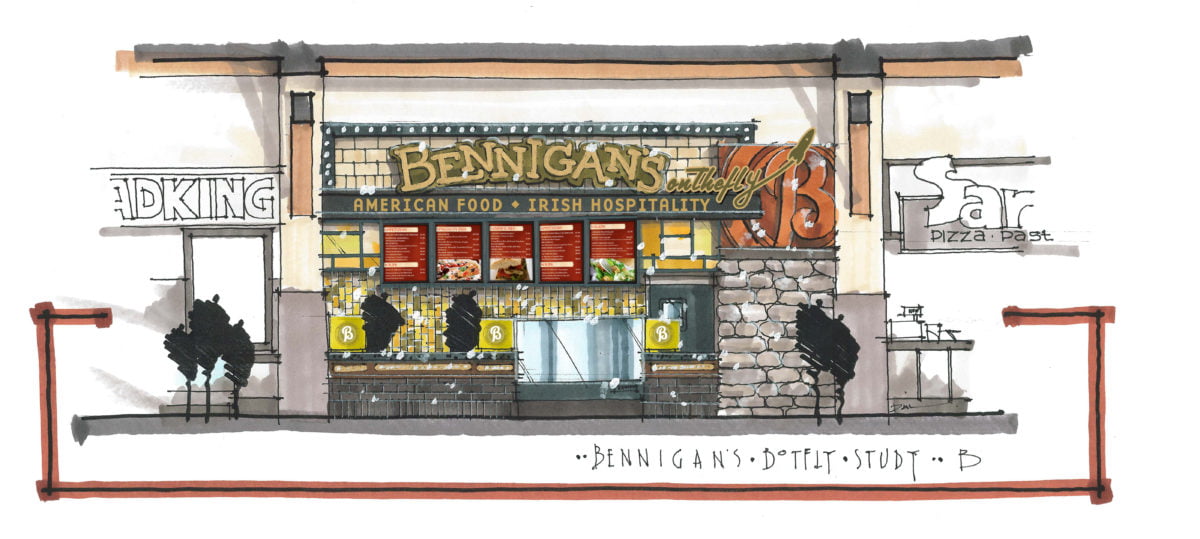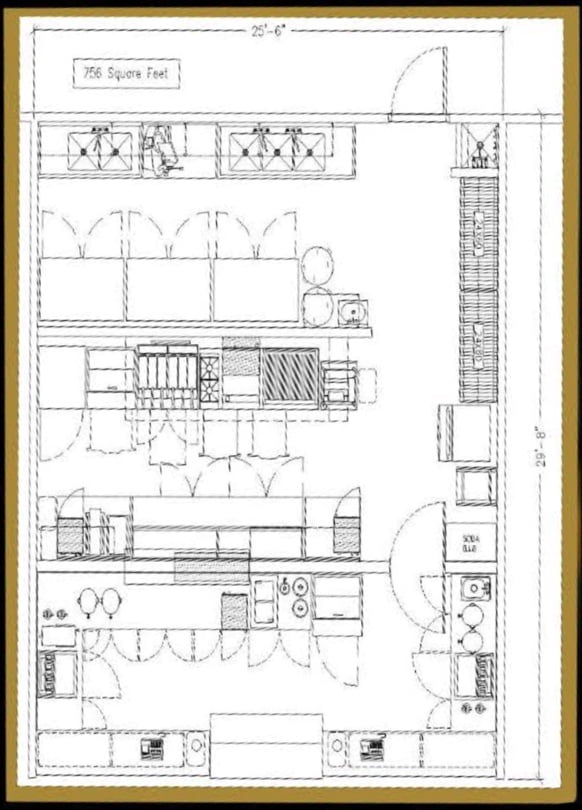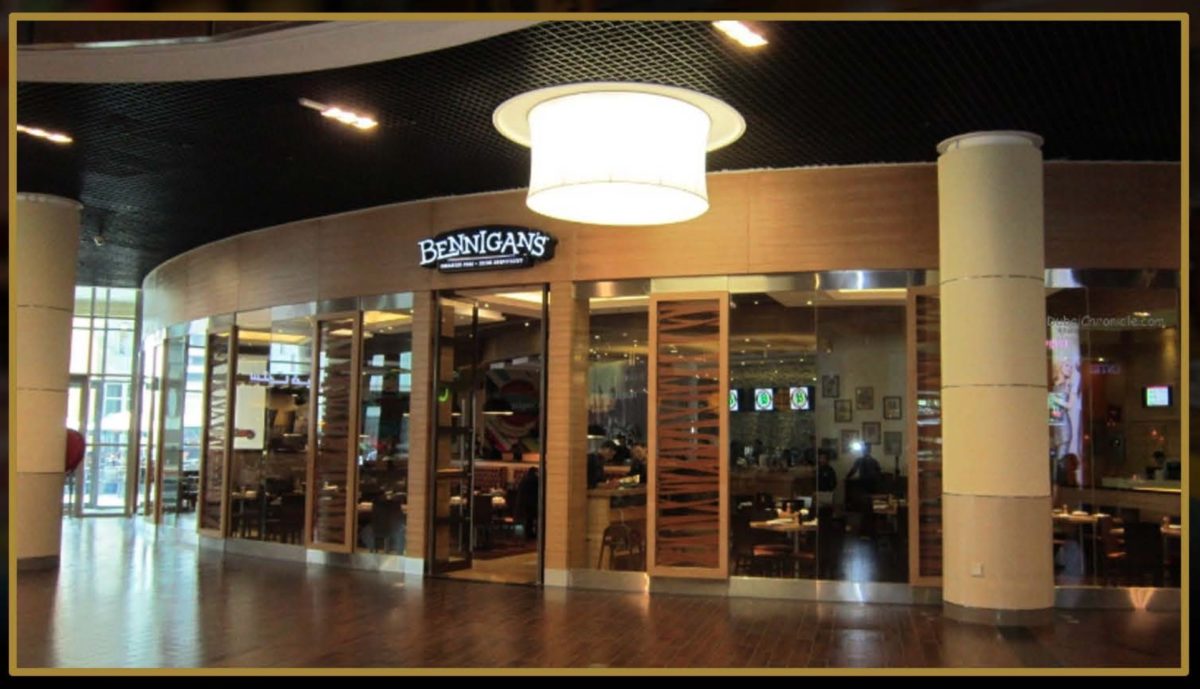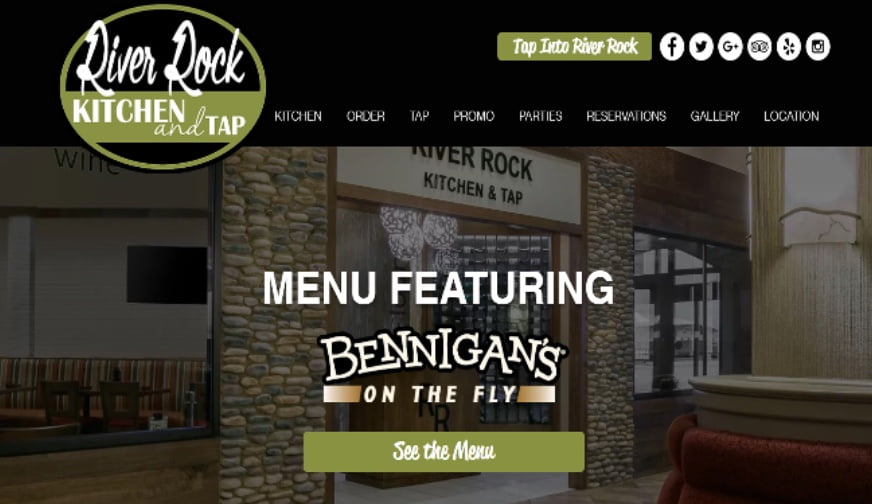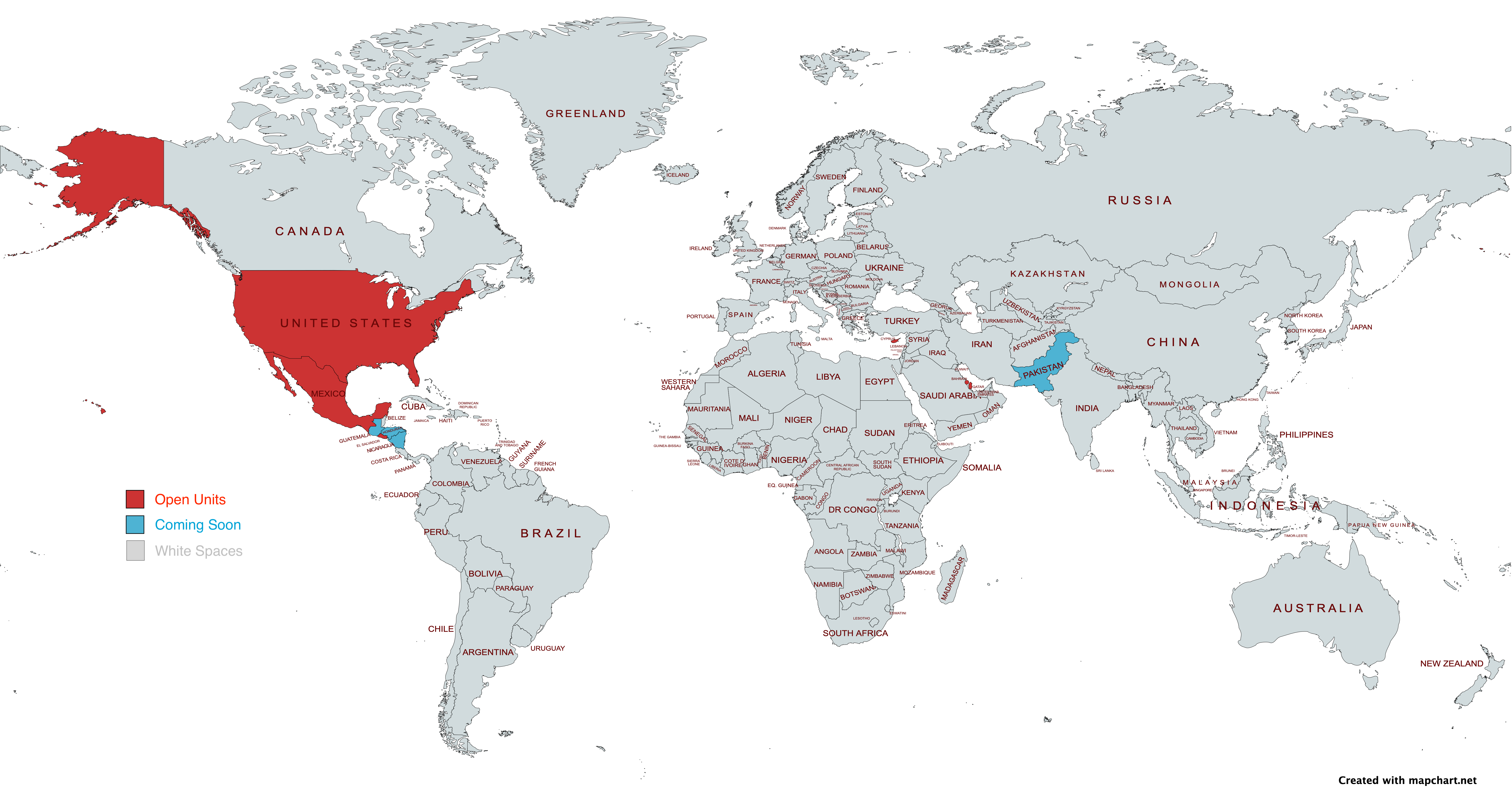 Bennigan's expansion plan:
 +25 restaurants open world-wide 
European expansion is a priority for Bennigan's international development 
Previous retail or restaurant experience 
Deep operational and marketing expertise
Financial liquidity and capital availability
Ability to secure prime real estate
Passionate and personalised owner's support to brand development.
Marketing programs and public relations support.
Operations support from new store opening to menu design, P&L review and QSC audits.
Site construction and design consultation.
Sourcing and contracting, supplier partner and distribution management.

 

Extensive franchise training (new store and manager training program, comprehensive in-store training, guides and material).