100 Montaditos: Beer and Tapas in the spirit of the authentic Spanish culture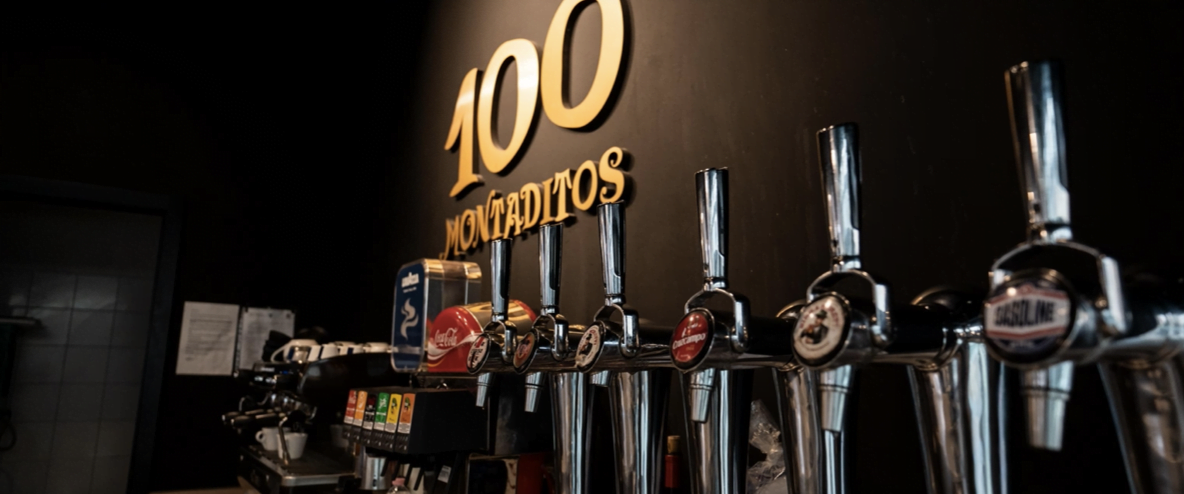 In the year 2000, José María Capitán decided to take a gamble and start his own business venture. He turned a small building into a bar that offered a single product, at a single price, and a scenery that recreated the air of the traditional taverns of Cádiz: 100 Montaditos had just been born. 
Since opening the first 100 Montaditos at the turn of the century, the brand has grown and developed into one of the most successful brands of its kind in the industry.
"In Spain we don't say "mini sandwiches", we say "Montaditos" and I think that's beautiful."
Quality and originality are the trademark of 100 Montaditos. One of the keys to the success of the menu is the patented recipe bread, which is also baked at the time the customer places the order.
100 Montaditos represents the values of the authentic Spanish culture: Drinking beer whilst having something to eat. The size of our montaditos makes them perfect for this (about 12cm). If a customer prefers to share with friends, the brand's fries or 'popcorn' (chicken, gouda cheese or vegan option) are a perfect match. There is also the Tapas offering, on the menu – the wide variety of different tapas continues to develop the traditional Spanish restaurant atmosphere.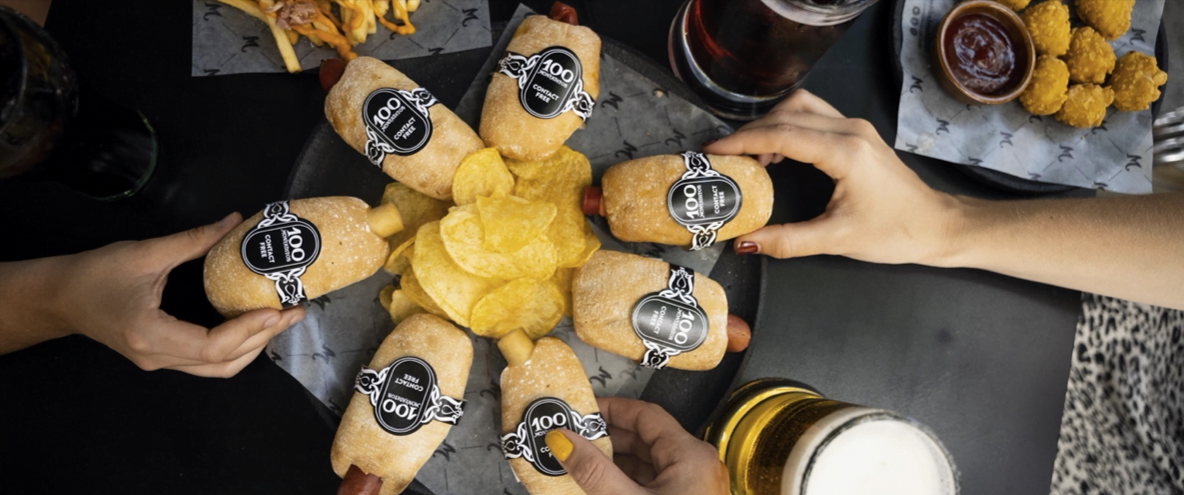 Brand Awards:
2022 – "TRADE OF THE YEAR" AWARD For the 11th

 

consecutive year
2022 – "FRANCHISOR OF THE YEAR" European Franchise Federation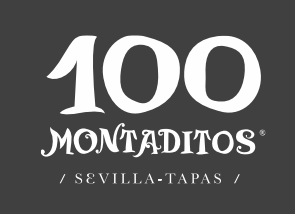 Brand Proposition
– Beer and tapas in a casual and warm atmosphere 

– Patented recipe bread with 100 different Montaditos combinations 

– High quality at a very affordable price

– Appealing to a large customer base (Younger generation, families, students)

– Effective cost structure 

– Easy operations, no table service

– Suitable for all day parts (breakfast, lunch, afterwork, dinner)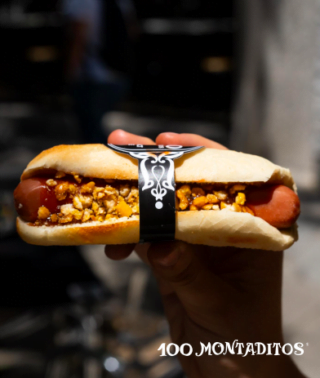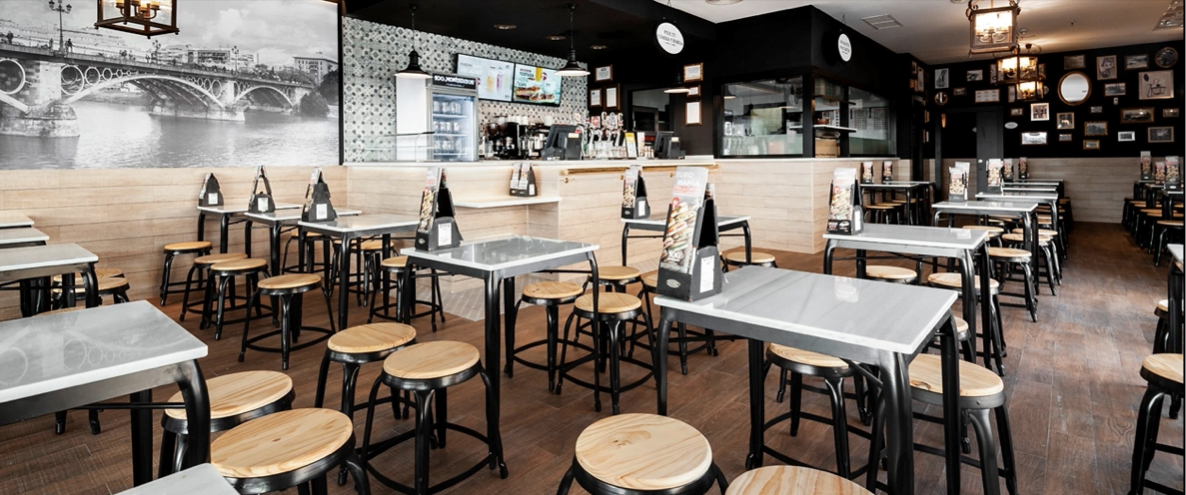 2000
The first 100 Montaditos opens  in Huelva, Spain 
2008
100 Montaditos open their 100th store
2011
100 Montaditos arrives in the USA and Latin America 
2013
Brand moves into Portugal and Italy
2019
French market entry (stores open in Bordeaux and Lyon)
EXISTING FRANCHISE AGREEMENTS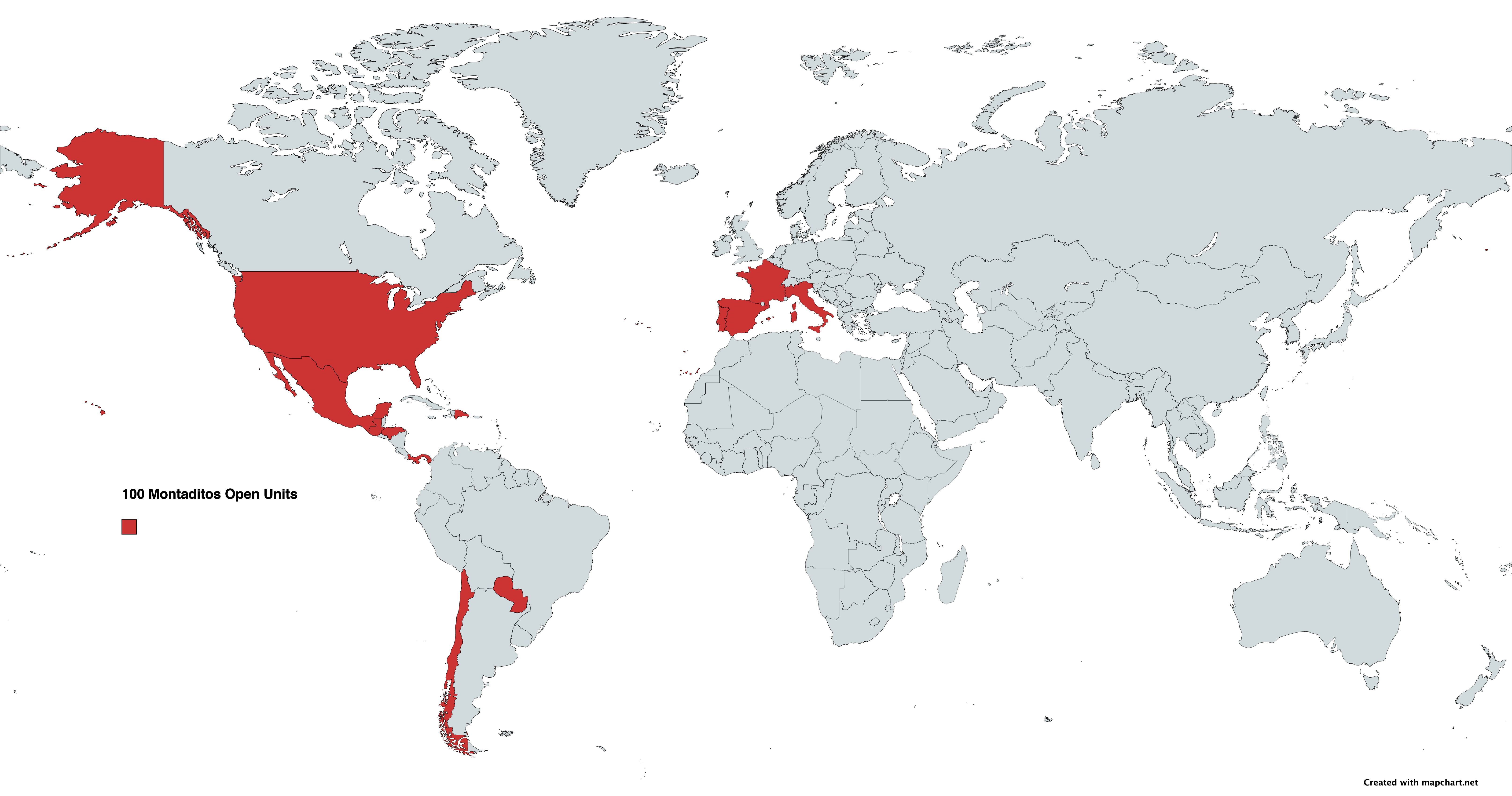 100 Montaditos currently operate in:
Spain

Portugal

Italy

France

USA

Mexico

Guatemala

Dominican Republic

Panamá

Paraguay

Chile

Honduras
Experience in international restaurant/ retail operations

Minimum Commitment to 5 units+ (varies by market)

Financial liquidity and capital availability

Ability to secure prime real estate
State-of-the-art marketing advertising and public relations support

Best-in-class product development, contemporary facility design with dedicated FF&E vendors

Tested operating system backed by a strong and experienced international

team

Extensive franchise training

In-Market Leadership and Support Team